METRO FINANCIAL SERVICES, INC.
9521 Folsom Blvd. #O
Sacramento, CA 95827
Phone: (916) 369-1162
The right agent makes all the difference!
If you would like to find out more about our background in finance, please contact me now at (916) 369-1162 or e-mail to me at
jennifer@metrofr.com
Thanks,
Jennifer Lee


NMLS #329635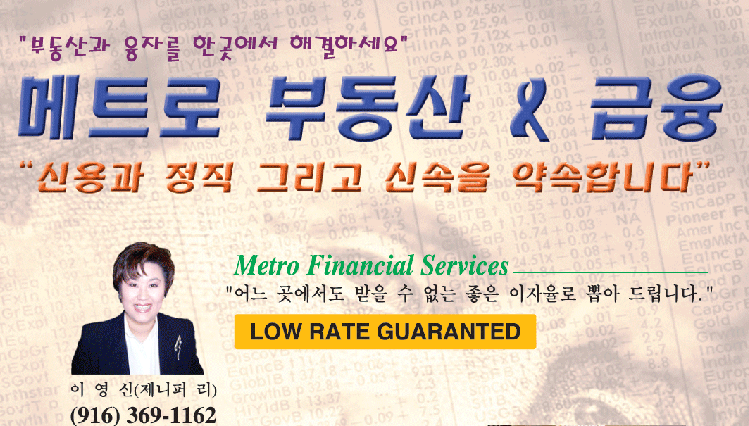 Your Neighbor Mortgage Loan Officer!